Holiday Fun in Hampton (2023)
The holiday season is filled with cheerful and bright fun in Hampton. Keep reading to learn about festive events to get you in the spirit.
…

November 10 – 12, 2023

Knock out your holiday gift shopping early, with a plethora of goods to choose from! The Hampton Roads Convention Center will feature 350 quality vendors, artists, crafters, local businesses and wonderful Virginia wineries all weekend long.

Nov. 18, 2023

This FREE event will transform the Hampton Coliseum into a festive wonderland with fun for the whole family. There will be stage shows by aerialists, jugglers and illusionists in addition to roaming entertainers and stilt walkers. There will be ample opportunities for photos in the various photo booths and holiday-themed areas. In addition, there will be face painting, balloon and glitter tattoo artists.

Dec. 1, 2023

Tennessee native and American Idol runner-up Kimberley Locke has been singing and performing since she was 8 years old, drawing inspiration from Hollywood's big names, such as Janet Jackson, Whitney Houston, and Patti LaBelle. In 2004, Locke released her debut album "One Love" and her hit single "8th World Wonder" reached the top half of the Billboard Hot 100. In 2011, Kimberley started her own label, I Am Entertainment, and released her first dance-themed album "Four for the Floor" and later that year released a cover of "Silver Bells".

Dec. 2, 2023

Perhaps the best loved holiday story of all time, this adaptation of Dickens' classic is particularly suited to children. Watch Mr. Scrooge have a change of heart from stone to gold as he is visited by the ghosts of Christmas. All the joy, sentiment and meaning are here, without being too scary for young audiences. A Virginia Rep on Tour production.

Dec. 2, 2023

Pair your holiday shopping with a lively outdoor street festival, complete with 50+ local artisans, an ugly sweater contest, kids' activities, food trucks, music, a tree lighting, and santa! Free and open to the public.
Dec. 7-9, 2023
Join the Hampton University Museum Dec. 7 – 9 for three entertainment-filled days of refreshments, activities, and one-of-a-kind items at the 30th Annual Holiday & Kwanzaa Marketplace!
Dec. 8 & 9, 2023
Holly Days Lighting Party: Dec. 8, 5-10 p.m.
Holly Days Market: Dec. 8 5-10 p.m., Dec. 9 12-5 p.m.
Holly Days Parade: Dec. 9, 5p.m.
The Hampton Holly Days Parade returns in 2023 with the addition of the Holly Days Market! Join us along Settlers Landing and surrounding Downtown streets again as the longest-running illuminated holiday parade on the Peninsula continues.
Dec. 9, 2023 at 5 PM
The Hampton Holly Days Parade returns in 2023! Join us along Settlers Landing and surrounding Downtown streets again as the longest-running illuminated holiday parade on the Peninsula continues. Then make plans to stay Downtown all weekend for the NEW Holly Days Market and Downtown Block "Lighting" Party!
Dec. 9, 2023
Make your holiday bright with a fun and easy ornament craft! All ages are welcome to decorate a felt tree ornament to take home! You'll get to pick out your tree and then choose from a variety of beads, baubles and sparkles to decorate it. You will leave with a holiday ornament to treasure for years to come. Free; all supplies are provided thanks to the Friends of the Hampton Public Library.
Dec. 9, 2023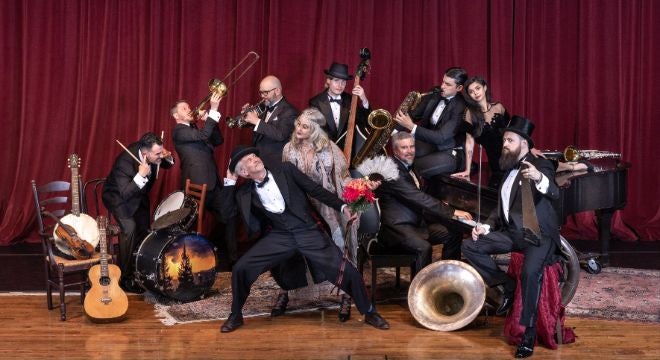 They found success during the swing revival of the late 1990s with their 1996 single hit, "Hell", written by vocalist and guitarist Tom Maxwell. Their second album, Hot (1996), was certified platinum and was also one of the first enhanced CDs, containing an interactive presentation created by filmmaker Clay Walker. The band has toured with singer Neil Young, performed at the 1996 Summer Olympics in Atlanta, and at President Clinton's second inaugural ball. This holiday season, take a musical trip back in time and find out what the Squirrel Nut Zippers are all about!
Dec. 2, 9, 16 & 23, 2023
Don't miss your chance to dine with Santa at The Grey Goose. Tickets must be purchased in advance – and spaces will fill! Tickets include meal, craft, & entertainment.
Dec. 9 & 10, 2023
Join us for the third annual Hampton Holiday Fine Arts Bazaar. The opening of the Small Works Exhibition will be accompanied by this two-day fine arts bazaar featuring original, handmade works from artists around the region. Come meet the artists and shop for extra special holiday gifts!
Dec. 10, 2023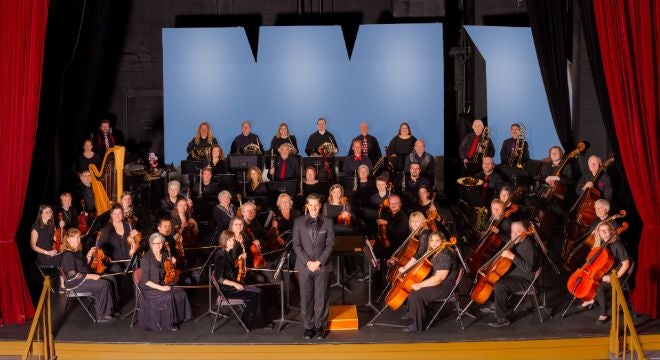 Come and hear a festive program of winter classics & holiday favorites. This program is a light, bite-sized, family-fun mix of the familiar sounds of the season blended with wintry classical works, tunes from film, guest appearances, and more!
Dec. 12, 2023
Stop by to sing your favorite winter song at Willow Oaks Branch Library!
Dec. 13, 2023
Join Hampton Public Library & Hampton Healthy Families for the Kids Ugly Sweater Party. "Wear your ugliest sweater." Includes: special story time with Jolly the Elf; tree lighting with carols; craft: make your own holiday tree ornament and put it on the tree; cookies and apple cider by the Kiwanis Club of Mercury 64, Hampton; Grinch scavenger hunt.
Dec. 16, 2023
The Virginia Air and Space Science Center invites you to PJs and Pancakes with the Grinch on Saturday, December 16th from 8-10 am. Come dressed in your family friendly PJs, enjoy a yummy breakfast, and meet the Grinch this holiday season!
Create STEM magic in Whoville's Science Lab by: growing the Grinch's heart, make solar system garlands, and create your own holiday music using circuits.
Dec. 16, 2023
The Hampton River will come to life as a fleet of decorated boats parade past the waterfront. Santa will arrive by boat to take pictures with you, and live music, holiday treats and kids' activities will be available all day long! Free and open to the public.
Dec. 16 – 25, 2023
Each December, Hampton's Water Walk Trail is illuminated for the holidays with a variety of walk-through, family-friendly holiday features with animated displays; large-scale, scenic props; video enhancements; lighted bridges and paths; kid's activities; food; strolling entertainment; and other surprises along the way. Join in the fun — it's all free!
To enter, park in the main Coliseum parking lot, go to front doors of the Coliseum, then look to your right about 25-30 feet away and you'll see lighted tents and a path entrance. From there, the path takes you behind the Coliseum, along the water's edge, and continues to Freeman Drive, crossing over bridges and winding through the woods, all lit for the holidays. There is no admission fee, all activities are free, and parking is free.
Dec. 18-20, 2023
Join the Northampton Library December 18-20 to solve puzzles and riddles to rescue the nutcracker from a team of mice. Suggested ages for participation 5-13. Registration is required. Contact the library to register at 757-825-4558.
Dec. 20, 2023
We are excited to invite you to a special Holiday mission for world peace. By joining forces we aim to create a future filled with harmony, compassion, and understanding. During the event, you will have the opportunity to engage in various activities that promote peace, love, and understanding, from musical performances to thought-provoking discussions. Let us come together embracing a shared identity that symbolizes unity and equality, and work towards a future where peace reigns supreme. Please prepare for your training at the Hampton History Museum Dec 20th from 6-8 p.m. Mission Entertainment Specialists include: Troy Breslow, Matt Thomas, Katie Teardrop, Billy England, Armando the Clown, Dan Kennedy, Dwight Easter, Mike Holtzclaw and friends.